Burrinja Presents
Live on the Lawn
Sat 26 Feb @ 12.00pm | The Park at Burrinja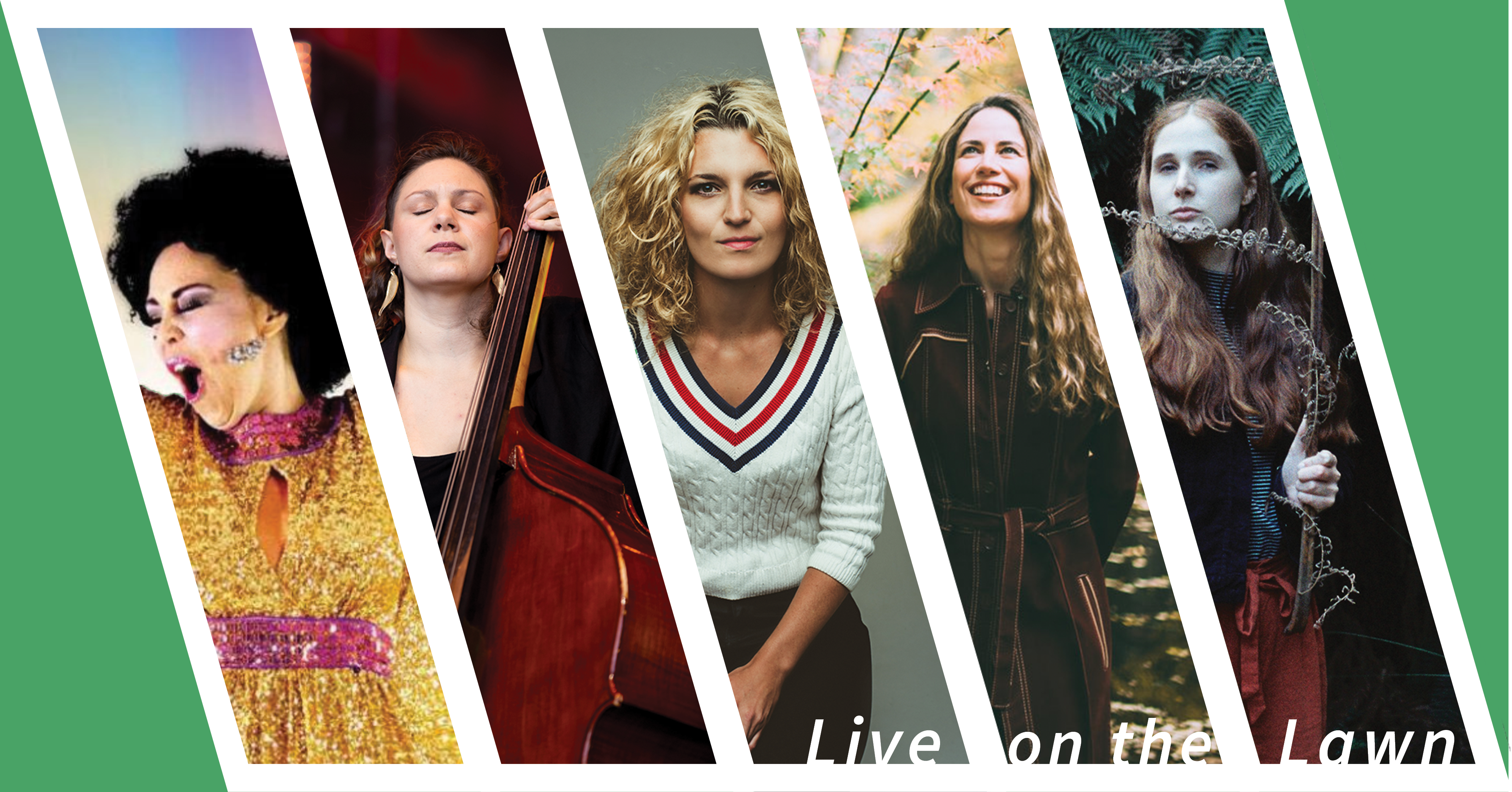 Returning in 2022, this live music mini Festival is ready to represent, with a line up of amazing female identifying artists from the Greater Melbourne/ Naarm region.
This year's Live on the Lawn features: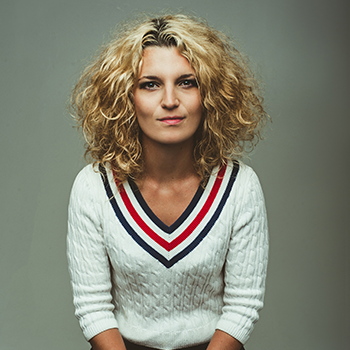 Xani Kolac ~ Contemporary violinist, composer & singer/songwriter
Fuelled by a fiercely uncommon authenticity and limitless vision for the magnitude of her craft, violinist and collaborator, XANI (Xani Kolac) is amongst the most celebrated musicians of her generation.
An AU Review Best Live Instrumentalist award nominee and ten-year stalwart of the Australian indie scene as a member of The Twoks, Xani has since joined forces with Tim Rogers, Jens Lekman, Kate Ceberano, My Friend The Chocolate Cake and Clare Bowditch, appearing live at Arts Centre Melbourne's Hamer Hall and Edinburgh Fringe Festival, and on ABC's RocKwiz. Xani's unbridled joy and onstage energy has cemented her spot as sought-after feature performer for theatre shows including the multi-award-winning Come From Away (2019-20) and festival projects with Melbourne Theatre Company and Malthouse Theatre (Melbourne).
It's for good reason too: this spellbinding brand of music-making is boldly, brilliantly, her own. Mesmerising adventures into the spaces between pop, jazz, electronic and chamber music repertoire are coloured by contrasts between the ferocity of her instrumental output and the unassuming warmth of her voice. Drawing parallels with the ethereal, multi-skilled likes of Camille, Björk and Australian legend of song-and-stage, Tim Minchin, pedals, effects and completely improvised live sets are all home turf for Kolac, a true musician of the rarest skill.
"Will she be dancing wildly today, or riffing on the loops her fans have sent in for an improv jazz session? Playing violin or singing? She's been a pandemic panacea for me." – Cat Woods, The Guardian, November 2020
The corner of the music world that Xani has come to occupy has neither walls nor ceilings. All-at-once unique in artistic quality and fearless in her defiance of genre-based boundaries, "I've never strived for anything but freedom," she says, "using what I've learned in one world to create a bridge to the next."
Rising from the COVID-driven assault on Australia's music scene to embrace live streaming, self-production and co-writing with her audience, new album, From the Bottom of the Well is XANI's brave, intimate, and cutting exploration of personal growth, revelations and sadness from the rock-bottom of 2020.
"It's rare to hear a musician who plays as gloriously and with as much passion as Xani. We've been waiting for this album for years." – Clare Bowditch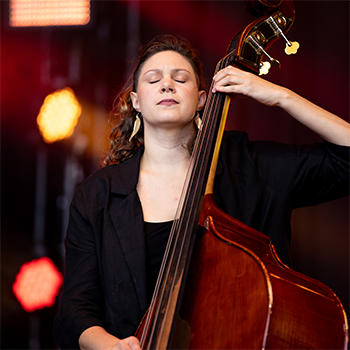 Allara ~ storyteller, composer, director, producer, musician and soundscape designer.
Allara is a powerful Yorta Yorta winyarr. She is a storyteller, composer, director, producer, musician and soundscape designer. With humour and integrity, Allara uses the double-bass and sound samples from Country to weave textures for healing in her work "I am Sovereign, I am Free". Allara's innovative music speaks to Blak justice and sovereignty.
Allara was the recipient of the Archie Roach Foundation Award for Emerging Talent (Victoria Music Awards 2021) and is a founding member of Ensemble Dutala.
Allara is driven by collaboration and improvisation, inspired to bring language and cultural practice to the forefront of her work. Mentored by matriarchal Songwomen; her Djetja, Dr Lou Bennett AM, Deborah Cheetham AO and anganya Nancy Bates, Allara has become an unstoppable force for love, art, music and transformation, empowered by her yakapna (family) and her Ancestors, dhama yenbena (old people).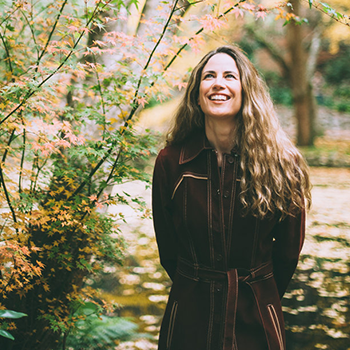 Carolyn Oates ~
Roots/pop artist, Carolyn Oates mixes jaw dropping guitar work with heartfelt songs that speak to the human condition. Known for her staggering array of guitar chord voicings, she adds to this a fine mastery of the lyric form, creating beautiful stories. "Unique" is a word that genuinely describes what Carolyn Oates is doing. With vocal stylings of Suzanne Vega, she combines the adventurous guitar tunings of Joni Mitchell with the dexterity of Paul Simon.
The highly acclaimed album "In The Moment" has been produced by David Carr, who has been called the Rick Rubin of Australia, and recently achieved the accolade of mixing the ARIA award winning album "Sharkmouth" for Russell Morris. Carr has also worked with a diverse selection of acts from Antiskeptic to Skipping Girl Vinegar, Deborah Conway to Big Scary.
Oates has also been garnering radio support from ABC Adelaide, 3RRR, PBS FM, JOY FM, Three D FM, Radio Adelaide, Shoalhaven FM, and BLU FM just to mention a few.
2016 has seen Carolyn beginning to garner the recognition she deserves as a guitarist having recently been appointed acoustic guitarist for Vika & Linda Bull's band; along with opportunities to play for Deborah Conway, Paul Kelly, Rebecca Barnard, Ali Barter, Emily Lubitz (Tin Pan Orange), Clare Bowditch, Matt Thomas and Casey Bennetto.
Oates has wowed theatre audiences across Europe. Touring extensively, she has shared the stage with Naked Raven (Germany), The Mae Trio, Lloyd Spiegel, Daniel Champagne, Greg Arnold, David Ross Macdonald (The Waifs), Steve Lane, Paul Greene, Liz Frencham and Dave Gunning (Canada).
"Finally a poet!" Steve Budd UK (Management - Dido, Franz Ferdinand, & Bjork).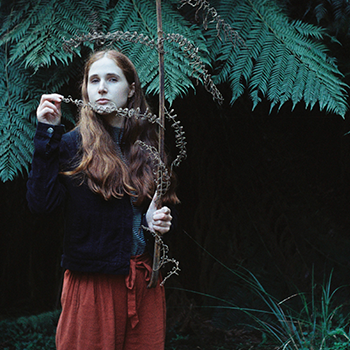 Bec Sykes ~ singer-songwriter
Bec Sykes is a singer-songwriter from the outer eastern suburbs of Melbourne. Layering moody melodies upon simple piano and guitar, Bec uses her voice as an instrument and describes her sound as 'emo-folk'. Bec likes to spend her time wandering around the forest in the Dandenong Ranges trying to fit words into melodies.
In July 2020, Bec released her debut single Edithvale, a piano ballad inspired by her ex-boyfriend's car being stolen and set on fire, and memories of driving to the beach. Produced by Tom Iansek (Big Scary, #1 Dads, The Paper Kites, Maple Glider) the minimalist track introduced the world to Bec's vocals and songwriting in their most raw form. Edithvale was added to rotation on both Triple J and Double J, and received airplay on community radio stations around Australia and the world. The track reached the Shazam discovery chart in Australia and has clocked nearly half a million plays on Spotify.
Getaway is the forthcoming second single from Bec. Also produced by Tom Iansek, the atmospheric track keeps Bec's emotive vocals at the forefront on a backdrop of finger-picked acoustic guitar, piano and subtle, ambient synths. Bec has signed to Sydney-based label, Scenic Drive for the release. The label is run by ARIA award-winning producer, Wayne Connolly, who has worked with artists such as Paul Dempsey, Cloud Control and The Paper Kites. Wayne says that the idea of the music on the label is that it will "take you somewhere away from your daily cares." This description echoes Richard Kingsmill's review of Bec's music, "train to otherworldly departing here now".
Between lockdowns Bec has spent 2021 performing around Melbourne, playing sold out shows at The Gasometer, Memo Music Hall and Some Velvet Morning. She also played her first Sydney show in March supporting Tay Oskee.
In the past two years, Bec has won the Josh Pyke Partnership, the 'Pie School' competition run by Melbourne label, Pieater, and was given a spot as a Triple J Unearthed Feature Artist.
"It's the kind of song I would stay in my car for. Just flawless." - Bridget Hustwaite (Triple J Goodnights)
"Simply spellbinding. What a piece of songwriting from Bec." - Declan Byrne (Triple J Home & Hosed)
"Absolutely stunning." - Pilerats
Live Music Australia – an Australian Government initiative.