About Burrinja Cultural Centre
Burrinja is a vibrant community cultural centre in the Dandenong Ranges with a clear, creative and community-based vision for the region: Building Community through Arts.

Burrinja is a cultural hub for the Dandenong Ranges. Working to provide outcomes that contribute to the cultural vibrancy of the region, Burrinja enables the development of new, experiential and distinctive arts practice, whilst providing continued support for existing art forms in the Hills.

The centre encompasses multiple gallery spaces, artists' studios, a world-class collection of Indigenous and oceanic art, 400 seat theatre, black box space, kids 'stay and play' art activities, rehearsal, making and meeting spaces, community cultural development projects, museum collection management, live music, Indigenous cultural garden and on site cafe & bar.
Open Wednesday to Sunday Burrinja is fabulous place to experience great art.

See More About our Charity Registration Details here.
Burrinja is the operational name for the Dandenong Ranges Community Cultural Centre Inc. The cultural centre is a not-for-profit arts organisation and registered charity, incorporated in 1999. Burrinja is governed by an independent Board, which includes Yarra Ranges Council representation.

Burrinja ABN: 23 672 833 616
Strategic Plans, Creative Vision & Annual Report Downloads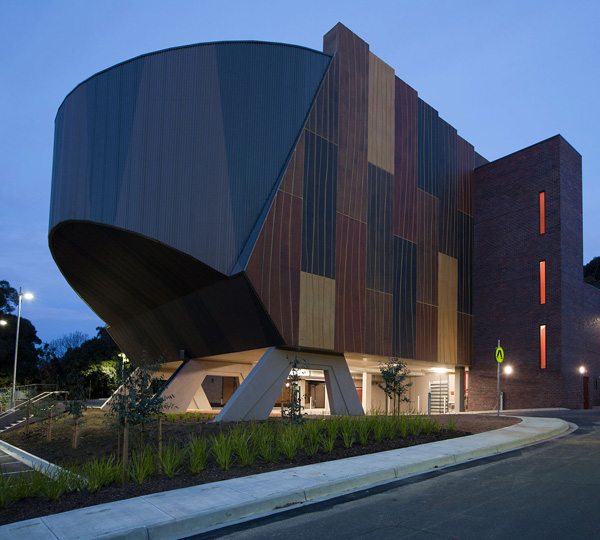 Burrinja Vision
"Building Community through Arts"
Burrinja Mission Statement
Burrinja is a living, vibrant and welcoming community cultural centre providing opportunities for artistic, cultural and environmental experiences
Aims
Burrinja's function, purpose and programming are built on a multi-element vision that seeks to enable and develop experiential and extended arts practice and programs across diverse art forms and cultural activities within the region.

Burrinja supports existing and enables the development of emerging and distinctive cultural practices, promoting engaging community-connected outcomes that contribute to the vibrancy, diversity and resilience of the region.

The valuing and appreciation of Indigenous culture is embedded across the organisation's practices and programming. Burrinja values the reciprocal cultural learning offered to the region's community through Indigenous cross-cultural engagement including its collection management and curatorial practices.

Burrinja's capacity to contribute positively to the region's cultural ecology is empowered through working in partnership across a diverse range of cross-sector organisations.


Purposes
a) To promote, develop and present arts and culture in the region
b) To be a public art gallery, public museum and collecting institution
c) To support and develop the cultural identity of the Dandenong Ranges
d) To provide opportunities for the development and facilitation of creative arts practice and enterprise including cultural development

To achieve these purposes Burrinja shall work to achieve its vision – Building Community through Arts; be open and accessible to the public; provide cultural services and programs in visual, performing and community arts, education and environmental programs and cultural development; and, develop its own Collection to best museum practice standards.
Strategic Goals
1. Making great arts and culture
2. Embedding Indigenous culture and cultural heritage
3. Community connections – audience engagement
4. Good governance


In partnership with Yarra Ranges Council
Yarra Ranges Council and Burrinja will work together to encourage opportunities for cultural development and expression, encourage a sense of local identity and community, participation in cultural activities through a range of strategies from project development to training and advocacy. The Shire and Burrinja agree to work to recognise the diverse and unique character of the Shire, and to deliver services in a manner that is sensitive to both indigenous and environmental issues.
Burrinja Awarded Best Small Museum – Victoria 2010, 2013 & 2017
Burrinja is delighted to have been awarded the 2017 Award for Best Small Museum at the Victorian Museums Awards (Museums Australia - VIC).

The Archival Survival Award for Small Museums was awarded for the exhibition, public programming and community engagement developed by Burrinja for its national touring exhibition Black Mist Burnt Country.

This Award comes on top of the 'Highly Commended' award for the exhibition at this year's Museums' and Galleries National Awards - 'Temporary or Travelling Exhibition'.

Remarkably, this is the third time in seven years that Burrinja has taken out this prestigious Award!
• 2010 - for Public Programming
• 2014 - Fashion meets Fiction - the Darnell Collection: exhibition, programs and partnerships
• 2017 - Black Mist Burnt Country; exhibition, public programs, community and partnerships

Burrinja Executive Director, Dr Ross Farnell says: "This is a remarkable achievement for a small independent arts organisation that does so much, and one of which everyone at Burrinja and in the region can be rightly proud. These outcomes can only be achieved when an organisation has a clear goals and a fabulous team of people from Board to Staff and Volunteers all working to make our vision of 'building community through arts' become reality."

Dr Farnell also noted that the active partnerships forged by Burrinja, not only with Yarra Ranges Council and other key funding partners, but also at a grass-roots level within the region and its creative communities, are what makes such rewarding outcomes possible.

Museums Australia (Victoria) noted: Burrinja, a public gallery and community Arts Centre in the Dandenong Ranges has demonstrated commitment to excellence and best practice involving people and communities across all areas of public programming. Encouraging the widest access for audiences from all socio-economic, geographic and ability backgrounds is foremost in the planning of a wide diversity of events and activities across key areas of community engagement; arts, performance, education and community.
Burrinja Gains Museums Australia (Victoria) Accreditation
Burrinja Cultural Centre is proud to announce it has been granted Accreditation by Museums Australia (Victoria). Burrinja has worked hard to meet set criteria from the National Standards of best museum practice. To become accredited, museums spend 2–3 years developing procedures, policies and practice to meet recognised museum standards. Burrinja staff and board are delighted to be recognised for their diligent work in developing and maintaining these procedures.
A professional panel of museum experts made a final assessment and compiled a positive report on museum operations.
"We are delighted to recognise the hard work and commitment shown by the team at the Burrinja Cultural Centre. Caring for our shared heritage is an important task and by becoming Accredited Burrinja has proven to be a leading museum in Victoria". Elizabeth Marsden, Manager, Museum Accreditation Program, Museums Australia (Victoria).
"We are incredibly proud to receive the Museums Australia Accreditation; it supports our hard work and gives us confidence as we move forward into the future…."
"JD Mittman, the Burrinja Team and the local community have lots to be proud of through this important recognition" Ross Farnell, Former Executive Officer, Burrinja