Dates
Open Studios weekend
SAT & SUN 30 & 31 MAR, 10AM - 5PM

Group Exhibition
21 MAR to 22 APR - Sherbrooke Gallery

Launch event
21 MAR, 7PM - Sherbrooke Gallery
2019 Dandenong Ranges Open Studios
Come and explore the secrets of the Dandenong Range's with this creative and inspiring cultural experience. The Dandenong Ranges Open Studios takes you down the fern lined lanes of the hills to discover 36 of the most intriguing studios. Explore and connect with artists, ignite your creative imagination and step into the hidden gems, curious constructions and awe inspiring spaces of the artists' creative environments.
Visit the exhibition at the Sherbrooke Art Gallery and select the studios that most intrigue or inspire you. You will have the unique opportunity to purchase artwork and hand crafted items directly from the artists, informed by new insight into their creative world.
Dandenong Ranges Open Studios is the biggest creative 'Open Door' of the region.
FEATURING: JUET, KAPI ART SPACE, GUY WHITBY, MATHIEU DECHAMPS, MARTA SALAMON, MELCHIOR MARTIN, HELENE CAMPBELL, TRISH CAMPBELL, TOM HARRIS, RAMAK BAMZAR, LEAF STUDIOS, CHES MILLS, TRACEY ROBERTS, JULIET WIDDOWS, MARK WESTAWAY, ROSS MILLER, GINA MILLER, WENDY HAVARD, JENNY ROWE, GLENN ENGLAND, JOY SERWYLO, EMACH, JESSIE YVETTE JOURNOUD-RYAN, GROWING PAINS SYNAPSE, RAIN WHITE, STEPHEN GLOVER, SAMUEL HARDIDGE, STEPHANIE REYNOLDS, LAUREN PITT-TREWIN, MICHELE FOUNTAIN, CAMERON SEMMENS, LISA HASS, TWO FLOORS, NARELLE GLEESON, JAMIE SAXE, GERARD RUSSO
OPEN STUDIOS WEEKEND
Sat & Sun 30 & 31 MAR 2019
Visit studios between 10am and 5pm
GROUP EXHIBITION AT SHERBROOK GALLERY
2
1
MAR to
22 APR
Exhibition opening and event launch event: 21 March 2019, 7pm - Sherbrooke Gallery


Full details at
openstudios.org.au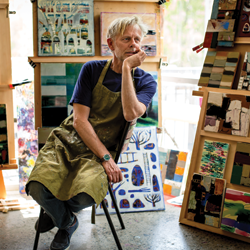 Dates
APR 13 4PM - 8PM
Venue
Burrinja Gallery


Don't Blame Pandora
Growing Pains Initiative
Join us to celebrate the conclusion of the Growing Pains Studio Residency.
Responding to themes of tension and uncertainty, the artists have created new works as well as a collaborative installation.
Based on the story of Pandora's Box, their collaborative installation is an immersive experience addressing conflicted emotions in the contemporary age. The horrors from Pandora's Box are metaphors for the contemporary age that going forward we need to learn how to address.
Artists-
Liz Gridley
Jess Coldrey
Daisy Mak
Holly Godfrey
Catherine Jewell
Facilitated by Brendan Hartnett and Katherine Reynolds, and mentored by Dave Thomson
Nibbles and drinks available for a gold coin donation.
Welcoming words at 4.30pm, with artist talks throughout the event where artists will speak of their own work and the ideas explored.
Entry is FREE
Please RSVP This email address is being protected from spambots. You need JavaScript enabled to view it.

More Growing Pains Initiative

This project is supported by Burrinja and Yarra Ranges Council.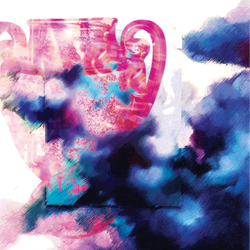 Image credit: Jess Coldrey
Dates
FEB MAR APR
Venue
Burrinja Foyer
IAN the time machine
The physicist Brian Greene says, "The bottom line is that TIME TRAVEL is allow by the laws of physics." Artist Cameron Semmens wanted to allow that possibility through this fun, fully interactive time machine called IAN – wholly powered by imagination.
There are dials to turn, buttons to press, levers to pull and children are invited to imagine themselves as babies, as teenagers, as adults and even beyond death – to travel through the potentials of their life... and maybe to dream some dreams never before dreamt.
Ian is created out of recycled retro tech, cardboard and gaffer tape. He is 12 foot long, 5 foot high and contains 8 control/play panels, 49 digital clock-radios and a central control unit with toy-stick and 'time helmet'. Ian is a marvellous monstrosity of manic play potentials!
You maybe wonder why this time machine is called IAN. Well, IAN mashes time together, so you could call him a 'time-mash IAN'!!!! (Get it?)
And Pablo Picasso said, "Everything you can imagine is real". So lets get imagining! And lets get real!!! (BYO flux capacitor).