Dates
AUG 4 - SEP 3
Venue
Burrinja Gallery
Ches Mills, Rona Green & Joy Serwylo
3 distinct exhibitions from 3 Hills artists exploring the wonder of nature and humanity.
Ches Mills
AUG 4 - SEP 2 | Gallery 01
As a consequence of global warming our oceans are rising and becoming warmer endangering our current shoreline and reef ecologies. The art captures the beauty, complexities and wonder of the ecosystems and to emphasises the urgent need to protect them.
Rona Green
AUG 4 - AUG 30 | Gallery 02
Some they do and some they don't and some you just can't tell is an exhibition comprising fanciful hand coloured linocut prints of anthropomorphised native and introduced animals exploring ideas about the nature of individuality.
Joy Serwylo
AUG 4 - AUG 30 | Gallery 03
Joy draws and paints and collages and constructs books and dioramas, trying to document the demise of our beautiful world while hoping there is still time to rescue it.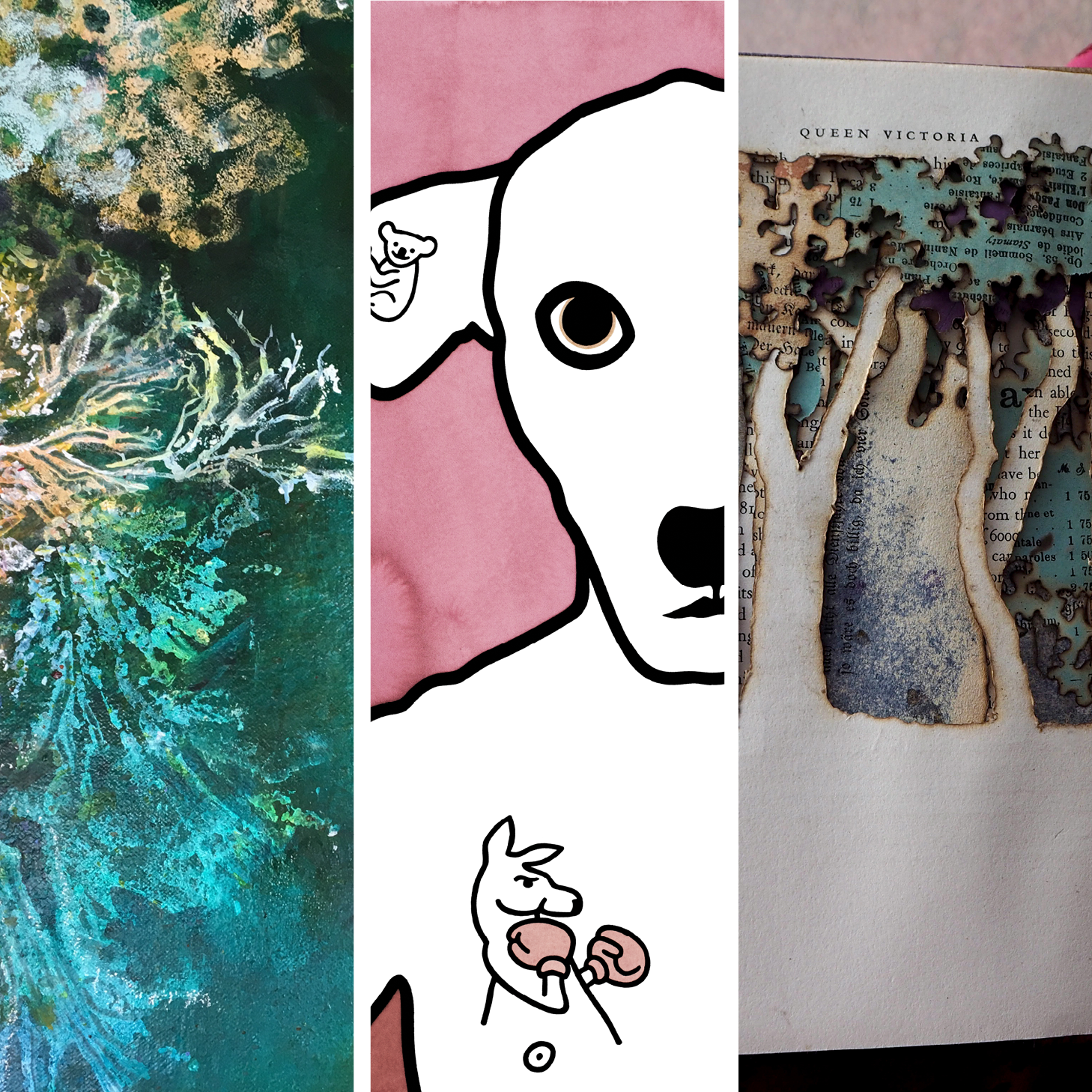 Image Credits (from left to right)
Ches Mills, Treasured (detail), Acrylic, ink and gouache on linen, 120 cm x 120 cm
Rona Green, Submission Magician (detail), hand coloured linocut, 56 cm x 76 cm
Joy Serwylo, Untitled burnt book (detail), Deconstructed, burnt and rebound book, 20 cm X 14 cm