---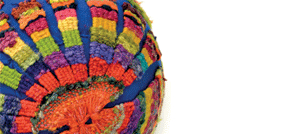 Isabel Foster
The Challenge of Colour
Final Days! Don't miss out.
Explore delightfully bright, bold and bizarre textiles created by 92-year old artist Isabel Foster.
The exhibition will feature signature pieces from Isabel's long career spanning 45 years.
Discover more....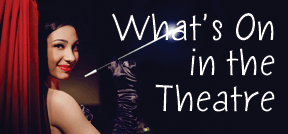 Theatre Sampler Pack
Three brilliant shows for $68
This awesome Sampler Package includes a ticket for the musical comedy, Long Gone Lonesome Cowgirls, Melbourne International Comedy Festival Roadshow and the raucous collision
of cabaret, comedy and burlesque that is
The Travelling Medicine Show, all for $68!
Discover more....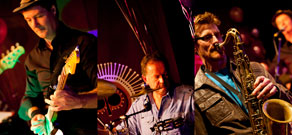 Coming Soon to the Cafe
March
Upcoming events include;
Acoustic Brew (Thurs 13) Shaun Kirk (Fri 14)
The Beez (Sun 16) Open Mic Night (Thurs 20) The Good Lovelies (Tues 25) The Hollands (Fri 28)
Discover more …
---