Open Studios Exhibition: On the brink – The tensity of change
The Open Studios weekend, featuring 36 local hills studio, is one of the most anticipated events for the region's cultural calendar, attracting art minded visitors and tourists since 2004.
The 2015 program includes new categories of artists that all celebrate the rich and diverse creativity of the hills. Individual artists and Collectives will be joined by Emerging artists and Odd Balls (You have to come along to find out more!). The Dandenong Ranges Open Studios program provides a unique insight into our artists' work environments as well as their art.
For more info on Open Studios visit
www.openstudios.org.au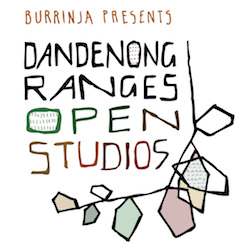 Date
2 April - 3 May

Venue
Jarmbi Gallery
Eddie Botha : Social Inter Action


Life is about interaction. We are all grouped, classified and labelled - yet unique.
Social Inter Action explores the social codes and norms that prevent strangers connecting and how we might break from them.
Through drawing and mixed media Eddie Botha implores us socialise and get some action in our precious lives.