---
FIRE SEASON ANNOUNCEMENT
Burrinja is located in a high fire danger region, and on extreme fire danger days we may cancel events at short notice for safety reasons. On declared Code Red days Burrinja will be closed and all events cancelled.
We encourage attendees to contact us on 03 9754 8723 or check our Facebook on the day of the event to ensure the event will be going ahead.
Date
14 December – 16 March
Venue
Burrinja Gallery
Free Guided Tours
Tues, Thurs and Sat 11am
Isabel Foster: The Challenge of Colour

Explore delightfully bright, bold and bizarre textiles created by 92-year old artist Isabel Foster.
Isabel's extensive body of work shows her lifetime's devotion to needle and thread, colour and the ingenious use of the finest materials.
As a child born between two world wars, Isabel was raised in a time where thrift was given and home furnishings were handmade. This upbringing planted the seeds of resilience, independence and creativity, which have become the hallmarks of this remarkable textile artist.
Isabel's passionate works highlight the ability to break with conventions and push her creative boundaries.

The exhibition will feature signature pieces from Isabel's long career spanning 45 years.
Video of the Exhibition Opening available here
For more information click here

Dates
7 March - 22 April
Venue
Cafe Gallery
Scott Darling: Memories and Impressions

Scott's oil paintings are serene, romantic, peaceful, and reflective. Sometimes he paints a memory; other times impressions of places he's seen. Taking a little from here and there to mould and melt together until the gloominess of a hard day's work is pierced through with the light of serenity.
His subjects vary from the Melbourne's impressive skyline and crowded streets to simple gardens, towering manors, quaint cottages, and country haunts. Come and take a walk with Scott and find your soul refreshed as you journey through a world reminiscent of your own deepest and dearest 'Memories and Impressions'.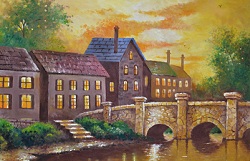 Exhibition Dates
22 April - 18 May
Venue
Jarmbi Gallery
Weekend Dates
3rd & 4th May
Dandenong Ranges Open Studios

Featuring many hills artists working across a range of mediums, Open Studios provides a unique insight into our artists' work environments as well as their art practice. The Dandenong Ranges has a rich and vibrant artistic heritage which continues today. Open Studios allows local artists to share their artwork and gives visitors the opportunity to get an inside look into the eclectic and often hidden art world of the hills.
Open Studios Weekend
Saturday and Sunday
3rd and 4th of May 2014
All studios are open between 10am and 5pm
Balance: Open Studios Group Exhibition
22nd April to 18th May 2014
Jarmbi Gallery, Burrinja
Cnr Glenfern Road and Matson Drive, Upwey, VIC 3158
Opening: Thursday 17 April at 7pm
For more info on Open Studios visit www.openstudios.org.au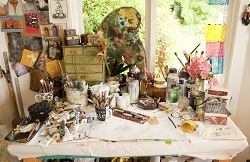 ---