---
Dates
13 June - 27 July
Venue
Cafe Gallery
Pauline Bailey: As I See It  
This exhibition is all about Melbourne as I see it, memories of certain places, feelings, experiences and observations all of which tell a story.  I am also very passionate about the local music scene and this too is a recurring theme in my work. The attached images are part of a series I have been working on which explores the city and surrounding suburbs. 
The pieces I intend to exhibit depict railway stations, disused buildings, pubs, cafés and other structures; some are well known icons but others that are not so familiar are just as interesting. To me all of these places represent everything that is unique and exciting about Melbourne.
Pauline was born in Oakleigh and has lived in Gippsland since 1990.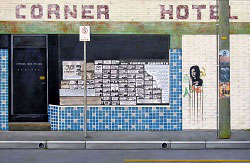 DLux Media and University of Sydney
Striking Contrasts
This screen based touring exhibition features ten contemporary Australian video artists, including Angelica Mesiti, John Conomos, Grant Stevens and Deborah Kelly.
Reflecting on two distinctive and opposite visions of the Australian cultural landscape, that of the vast centre to the built up city peripheries, the exhibition explores these contrasts through various techniques such as documentary film, narrative  sequence and the use of found footage.
Curated by dLux MediaArts in association with Geoffrey Weary, Sydney College of the Arts, University of Sydney.
She'll be right, mate
An Indigenous History in Australian Cartoons
Drawn from the extensive archive of the Australian Cartoon Museum this exhibition chronicles issues of Indigenous affairs in Australian society, sports and politics in the last 30 years.
Australia's best cartoonists will surprise, shock and make us laugh. Featured are Nicholson, Jeff, Spooner, Knight, Leunig, OZ and many more, surveying representations of Indigenous issues and snapshots in time that illustrates Australia's often rocky road towards reconciliation from the Bicentenary to the Apology.
Accompanied by a public and education program of workshops, demonstrations, tours and talks.
Curated by James Bridges - Australian Cartoon Museum, and JD Mittmann, Curator and Manager of Collections, Burrinja.
Date
25 July - 17 August

Venue
Burrinja Gallery
Yarra Valley Grammar: Energy

The annual art student exhibition presents works across a range of mediums, showcasing the talent of Yarra Valley Grammar graduates.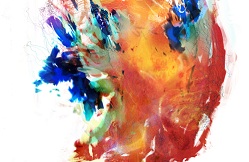 Date
Saturday 26 July
10:30am - 4pm

Venue
Burrinja Gallery
Special Screening: The Bruce Petty Collection

Join us for a screening of a selection of works by the Academy Award winning animator, satirist and cartoonist Bruce Petty.

His witty, wry and at times confronting short films present valuable insights into the mechanisms that shape our lives, including; education, sex, finance, globalism, art, media medicine, law and government. His commentary on society still remains modern, cutting and engaging to this day. The screening will feature films including his Academy Award winning film 'Leisure', and clips from his 'Human Contraptions Series'.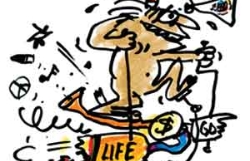 Date
1 August - 14 September

Venue
Cafe Gallery
Marita Reynolds: Feathers, Furs and Fins 

Marita has created a series of works focusing on native birds, whales, turtles and elephants. Using graphite and coloured pencils, in varying ways, she has re-created the feel and look of feathers, furs and fins. A wonderful selection of works that invite you to reflect on the nature that surrounds you from day-to-day.
---