CREATING TRACKS
KAGE are CREATING TRACKS –
A new contemporary DANCE work for YARRA RANGES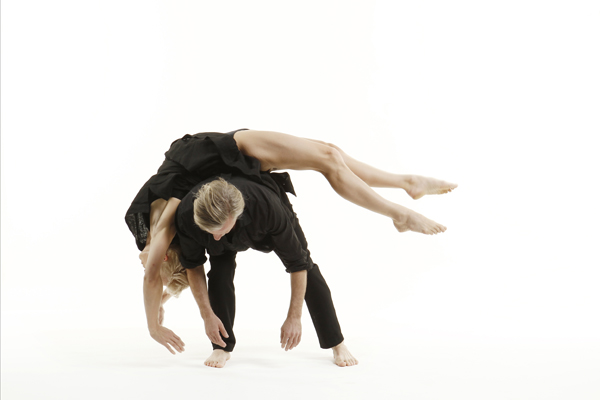 Burrinja and Yarra Ranges Council are thrilled to announce the successful candidate for their inaugural Creating Tracks Program - KAGE, the multi-award winning dance company founded by Kate Denborough and Gerard Van Dyck.

KAGE will be creating TONIC, a new hour long work to be performed at 3 venues across Yarra Ranges in late 2017 as a part of the region's annual Culture Tracks program.
More info about TONIC, by KAGE Dance Theatre online here

The submission by KAGE was selected from a strong field of choreographers, directors and companies vying for the new Creating Tracks opportunity, which provides fees, development space, time and professional support of up to $22,000 for the creation of a new work. The assessment panel – including national dance industry and practitioner representatives as well as key partners – were impressed with the high quality and scope of applications received.
Executive Director of Burrinja, Dr Ross Farnell, said Burrinja and Yarra Ranges Council are excited by the prospect of KAGE working in the region to develop a new work which responds specifically to the unique Yarra Ranges ecosystem:

"KAGE bring significant experience and originality to the project, collaborating within the region to develop a new work for our cultural venues and our community. We can't wait to see the final performance come alive on our stages."

Greg Box, Manager of Arts, Culture and Heritage at Yarra Ranges says: "Creating Tracks continues our on-going commitment to developing contemporary dance practice and audiences in the region. This is a legacy of our region-wide three year strategy for dance development across Yarra Ranges - Dance Tracks - aiming to create a sustainable culture of dance performance and presentation here."

KAGE will begin development of the new work in July. The work will be presented across a week of performances in early October at Burrinja (Upwey), The Memo (Healesville) and the Upper Yarra Art Centre (Warburton).

Creating Tracks is a continuation of Yarra Ranges commitment to dance, and extends Burrinja's vision to enable the development of distinctive cultural practices by developing and presenting experiential arts practice and programs across diverse art forms and cultural activities within the region.


More information on KAGE | here

Contact Ross Farnell, Executive Director Burrinja. 03 9754 8723 / This email address is being protected from spambots. You need JavaScript enabled to view it.


Yarra Ranges
Yarra Ranges is a place that values culture. The Yarra Ranges community understands the profound and powerful influence arts, culture and heritage have in shaping our lives. We want to extend and build on this understanding. Our vision is to shape Yarra Ranges as a place where access to and participation in arts, culture and heritage is sustained as a seamless and deeply meaningful experience. An experience we encounter in the street, in our open spaces, in our civic places, our schools and in our homes.
To deliver on this vision in the area of dance we aim to:
- Energize cultural facilities and public places with high quality dance programming that connects to local audiences and increases participation in dance.
- Encourage greater understanding of the value of dance, increase awareness of dance activities taking place in the region, and provide more opportunities for participation.
- Build good relationships and active networks between the dance communities in Yarra Ranges so that local dancers, dance groups, and organizations are supported in their activities.
Burrinja
Burrinja is a vibrant community cultural centre in the Dandenong Ranges with a clear, creative and community-based vision for the region: Building Community through Arts. Burrinja is a cultural hub for the Dandenong Ranges that works to provide engaging outcomes contributing to the vibrancy, diversity and cultural ecology of the region.
Burrinja's program is aligned with enabling the development of emerging and distinctive cultural practices by developing and presenting experiential and extended arts practice and programs across diverse art forms and cultural activities within the region.
Burrinja will develop, produce and program holistically and innovatively across art forms and seek to create a sustainable, resilient arts and cultural sector in the region through audience development and engagement within its program.
The program will seek to work in partnership across a wide range of cross-sector organisations that strengthen programming and delivery capacity and the impact of program outcomes.