Ethical Capabilities
Community of Inquiry – Victorian Association for Philosophy in Schools

Stimulus: Burrinja Cultural Centre - Tour and Exploration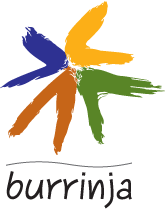 Citizenship, Civics & Community
Civic Life: Property / Ownership
Learning Areas
Humanities:
Civics and Citizenship – Citizenship, Diversity and Identity
Ethical Issue:
Should Art promote diversity, democracy and / or a cohesive society?
Ethical Capability Level 9-10:
Fairness, Equality, Respect and Tolerance
Burrinja Cultural Centre - Overview & Context
Burrinja is a regional, independent community cultural centre that houses a number of varying activities – art exhibitions both local and national, indigenous art exhibitions and artefacts, local artist studios and workshops, a theatre for performances including community events, school, dance and professional theatre, workshop spaces and a café, and an indigenous garden.
The Burrinja vision is
building community through arts.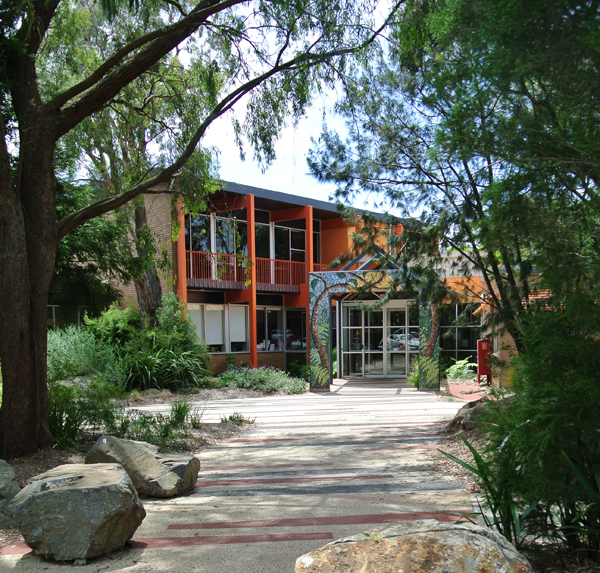 For more information About Burrinja see www.burrinja.org.au/about/about-burrinja
For program information see www.burrinja.org.au
Identified Key Stimulus areas for students:
1. Civics, Citizenship, Diversity, Democracy:
Burrinja Cultural Centre as an entity:
Our foundations, aims and objectives. Our activities and place within community.
See also Burrinja Overview & Context
Two provocations for students to consider re democracy and community activism at Burrinja:
a. The community fight to save a building and create a community cultural centre.
b. Theatre Axed Campaign to restore $2m Federal Funding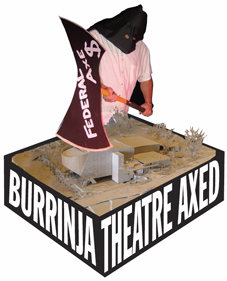 2. Citizenship: Art & Activism; Diversity
Artwork for the Burrinja Climate Change Biennale
Artist: Joy Serwylo,
Artwork: 'At this point of time, it appears that we have not yet established a plan "B"', mixed media, 2015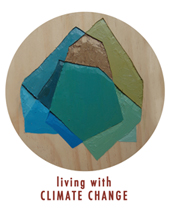 3. Art & Culture (activism). Diversity & Identity (Fairness, equality, respect and tolerance)
Indigenous artwork – Indigenous rights and land claims
Artist: Jack Dale Mengenen – Ngarinyin, West Kimberley 1920 - 2013
Artwork: Malu – Map: Me & My Father's Country – family land. Derby 2008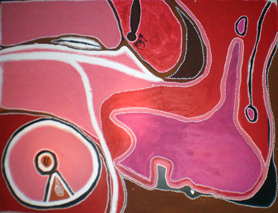 4. Oceanic Art – Diversity and Identity; Respect and Tolerance
Cultural artefacts & museum collecting; Cultural context, appropriation, ownership & belonging
Artist: Oceanic Stone Carving – Ingiet
Region: Tolai, New Britain, Papua New Guinea.