The Skylark Room
Phone 8288 2772
Open Hours
Day time Tues - Sun 10am - 4pm
Evenings Thurs, Fri & Sat until 11pm
Live music Friday & Saturday nights

Fabulous live music is at Skylark Room every Friday and Saturday night, Thursday evenings feature a range of different exciting events.
Theatre Shows
– Foyer Bar

Enjoy great wines, beers, soft drinks and snacks from The Skylark Room Foyer Bar, operating one hour prior to performances.
The Box Office is also open at the same time for ticket sales and collection.
Your performance or event at The Skylark Room
Once booked, Cafe event details can be registered to be listed on the Burrinja website
via this form.
Contact / Keep up to date with The Skylark Room
Website
www.theskylarkroom.com
facebook page
Inquiries email
This email address is being protected from spambots. You need JavaScript enabled to view it.
Band inquiries email
This email address is being protected from spambots. You need JavaScript enabled to view it.
or call 8288 2772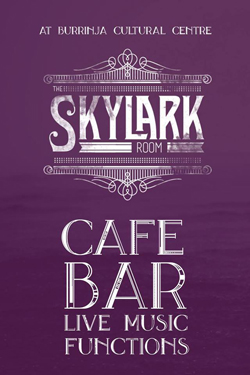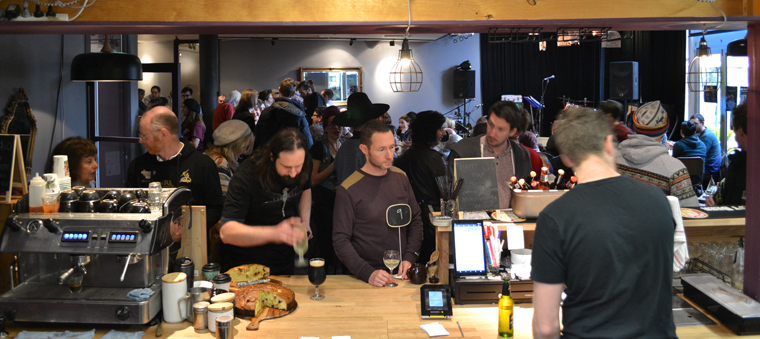 The Skylark Room is a a dynamic speakeasy inspired cafe & bar with a vibrant live music program. An artistic melting pot, The Skylark Room aims to inspire all who walk through the doors. We invite you to join us!
The Skylark Room menu changes seasonally and we offer special menus for from time to time so please enjoy this menu HERE as a guide.