Burrinja Studios
Burrinja is home to a diverse and vibrant network of studio artists working in a creative atmosphere, at the region's cultural hub. Our aim is to foster an inclusive, flexible and accommodating environment where artists can nurture and expand their practice.
In 2020, Burrinja will be opening the doors to a brand new intentionally designed studio and workshop space for local artists. We will be providing space for up to 30 artists with permanent, part time and casual tenancies for arts -related practice and business from most disciplines. Arts tenants have 7 day a week access to their studios and a range of other facilities at Burrinja, including wet area, exhibition, display and workshop spaces, artists' common area and kitchen.
The studios will be available to artists within the guidelines set out in the 'Burrinja Studio Tenancy Criteria Policy' – TBA
Being an arts tenant at Burrinja is an opportunity to become part of a vibrant network of fellow artists in a creative atmosphere, at the region's cultural hub. Be a part of and soak up the vibe.
If you are interested in being a Burrinja Studio Artist please complete your EOI here
If you have any questions about the Artists Studios, please call Toni Main on 9754 1509, or email at This email address is being protected from spambots. You need JavaScript enabled to view it.
Studio Artists at Burrinja
Roderick Price - Studio 2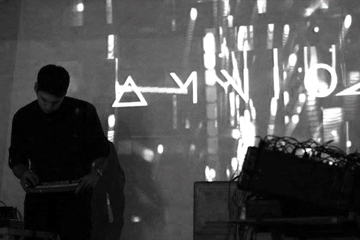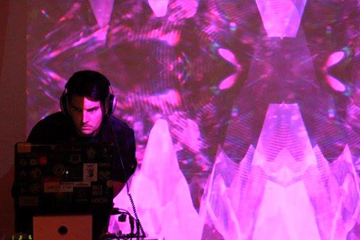 Roderick is a multi-disciplined artist working primarily in the field of sound design. His practice is based on a constant investigation into the different approaches both within and across music and sound design, and the practical implementation of such ideas in a variety of formats, media and products.

The medium of sound is a very visceral art form, one that has the ability to speak to an audience on many levels. Roderick's aim as a composer is to create music that ignites strong emotional responses in the listener, both on a physical and psychological level. Most of his work, both visual and sonic, expresses a dark aesthetic quality that employs methods of abstraction and manipulation. His compositions often refer to ideas found in industrial, dark wave, ambient, noise and electro acoustic music.

Working with sound has created opportunities to collaborate and work between various mediums including choreography, film and television, installation, live performance and interactive media.

Email This email address is being protected from spambots. You need JavaScript enabled to view it.
Listen: 
https://soundcloud.com/amnion
Michele Fountain, Metafour Studio - Studio 4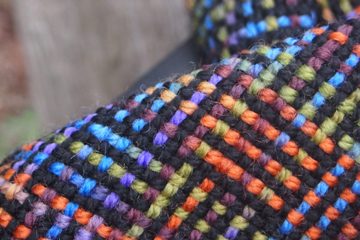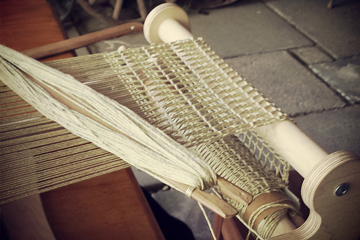 Michele is a practicing local artist who works with textiles. She is primarily a handweaver, working mostly with rigid heddle looms. She also explores stitch and sculptural work, incorporating textile techniques and industrial materials.

Michele enjoys working with natural, primarily locally sourced materials in her handwoven textiles, and in exploring the possibilities of weaving with non-traditional materials.

Metafour Studio also offers textile supplies and weaving equipment, and carries White Gum Wool and Schacht Spindle Company products.


Andrea Innocent and Chris Jacobs- Studio 5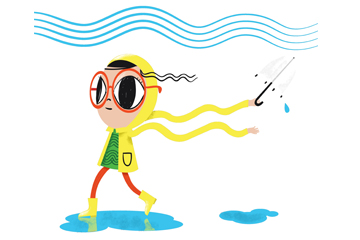 Andrea Innocent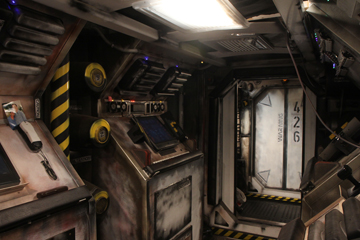 Chris Jacobs
Andrea Innocent is a professional illustrator and designer with over fifteen years experience, regularly punching out snappy ideas for clients such as Microsoft, Cambridge University Press, NBN, Libra, TOLL and Cadbury.

Andrea is often called upon for high concept work that communicates the big ideas. Skills and experience in design and conceptual development, identities, print campaigns, web based projects, digital publishing and conceptual illustration and animation put her in high demand, her work has even won awards! In addition Andrea is a regular keynote speaker covering design and illustration, and the creative life.

A member of the Jacky Winter Group, Andrea holds a Bachelor of Arts in Fashion Design and a Masters in Multimedia Design. Her spare time is spent wrangling a baby and a corgi, sometimes in that order. Currently residing in Melbourne, Andrea has worked across Australia, Asia and the United States.
More information about Chris Jacobs coming soon
Dave Thomson: Lost Few - Studio 6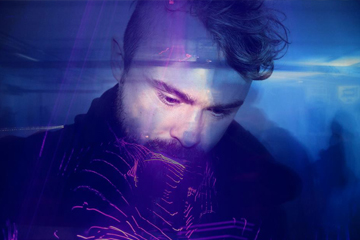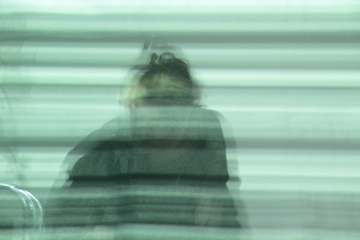 Dave Thomson (Lost Few) is a sound artist focusing on the translation of spatiality in both natural and urban landscapes by means of physical and sonic transformation.

The solo project of Dave Thomson (Melbourne, Australia), Lost Few serves as an exploration of sound design, video installation and audial journeys that seamlessly provoke and push audiences.

Email This email address is being protected from spambots. You need JavaScript enabled to view it.
Online www.lostfew.com


Al MacInnes - Library Studio
Al MacInnes is an animator, musician and sound designer. His animation work has won awards and been shown overseas. He makes films, games, installations and commercial works.

Email This email address is being protected from spambots. You need JavaScript enabled to view it.


Matthew Riley - Interspace Studio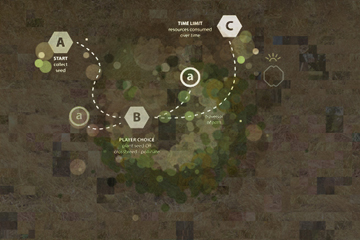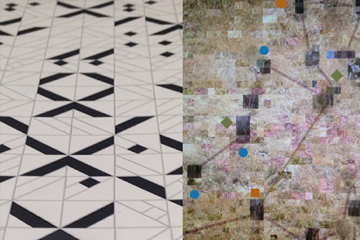 Matthew Riley is a designer, researcher and lecturer in animation, games and interactivity at RMIT University who has received international and national recognition for his practice. He is currently completing a PhD in the Games and Animation department at Swinburne University where he is developing a pervasive mixed reality artwork situated within the Dandenong Ranges National Park.

Email This email address is being protected from spambots. You need JavaScript enabled to view it.
Rain White - The Workshop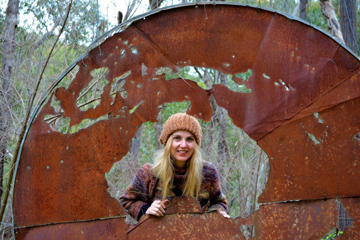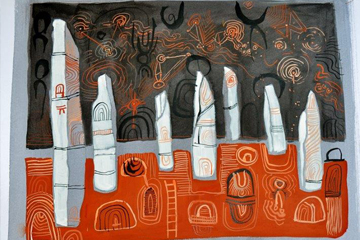 My practice explores the elemental energy of earth.
Our existence is ephemeral and groundless, and for me nature holds eternal comfort and stability. My art is a development of a personal symbolic language and motifs. I am inspired by philosophy, life experiences, natural forms, many artists, Sumie ink painting and research into ancient cultures, their sites of significance and symbols as a method of communication. I am interested in the notion of the icon and symbol, to universally resonate a sensation of quiet and profound power and stillness. Symbolic forms resonate through the passage of time beyond words and tap into our collective unconscious and what it is to be human. I majored in Printmaking and choose to let ideas dictate the medium. I am primarily two dimensional based but find three dimensional forms increasingly enticing. I enjoy the challenge of working with a diversity of materials combined with exploring the emotional and visual impact of colour. Ink, oil and collage are favourite means of expression for me.
As Rumi has said; 'The day you were born, a ladder was set up to help you escape from this world'.
Art has been this ladder for me.
Steven Firman - The Workshop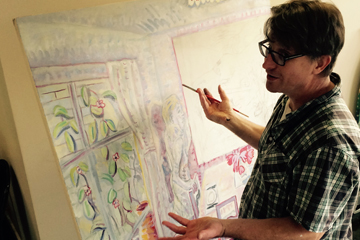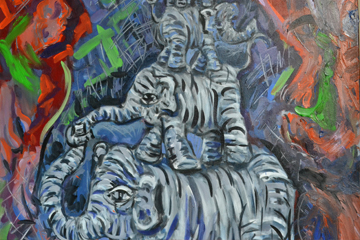 Steven immersed himself in German culture, whilst living there for three years with his family (2011-2014). During this time she travelled widely throughout Europe. Since returning to the Dandenong Ranges, he has begun a new series of painting, under the working title, Tree Change. Inspired by the natural world, with a nod to Escher and Magritte, Steven's paintings seek to capture the irrational world of a child where real places become the setting for magical things to happen.
Email This email address is being protected from spambots. You need JavaScript enabled to view it.
Stephen Glover - The Workshop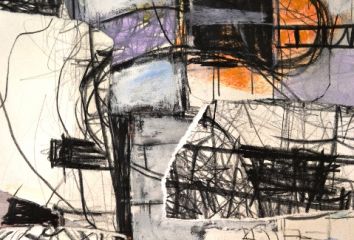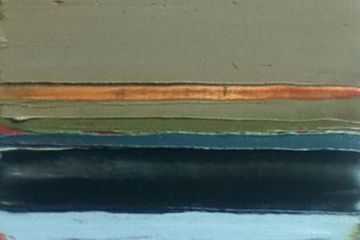 Images (left) Stephen Glover, "Rare Jewels" (detail) Mixed Media on Paper. (right) Stephen Glover, "Improvisation 3" (detail) Oil on boar.

With scribbled line and formal shape Stephen's artworks respond to experiences and memory of both people and place. Formed as a visual dialogue between gesture and geometry, this ever changing place is expressed through a symbolic language of emotion and reason. This is a response to the shifting nature, and impermanence of living each day.

Stephen has exhibited widely for over three decades, and his work can be found in a number of collections around Australia, as well as India, Denmark and the UK.
Jacqueline Grace, Beautiful Wasteland - The Workshop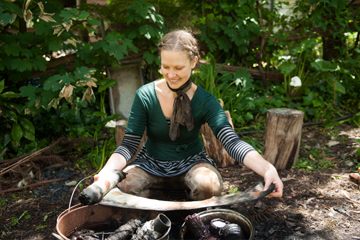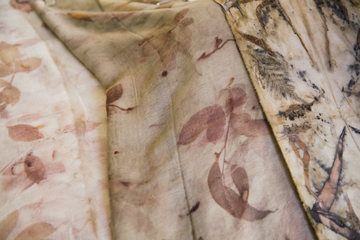 Jacqueline is an eco-printing textile artist. She explores the inexhaustible vitality that bursts as botanical matter, metal, cloth and water dance. Her artworks are imbued with these moments of meeting. In her studio you will chance upon a fire pit with simmering dye pots, leaves, weathered bones, silken threads and fragments of poems..

Email This email address is being protected from spambots. You need JavaScript enabled to view it.
Website: www.beautifulwasteland.com.au