---
Date
Friday 1 August
Time
7.30pm
Venue
Burrinja Theatre
Reviews
Tickets
Adult $34
Concession $30
Jarmbi $28
Group 6+ $20



Barassi! 
The 'football meets theatre' event of the year.
Barassi is the story of iconic Australian footballer, coach, motivator and father of modern football Ron Barassi depicted in an epic fashion, from child to elder statesman, it is a story of passion and courage, of success and failure.
The story starts in World War II, when Ron's champion footballer father is tragically killed in Libya. It follows the development of young Ron under the care and mentorship of legendary coach Norm Smith, as he develops into 'the father of modern football'. Ever driven to challenge himself and to live up to the impossible memory of his father, Barassi makes the transition from champion player to the game's most ferocious, unstoppable Super Coach achieving the status of legend along the way. His football success knows no bounds while his marriage, business and old Melbourne club crumble.
From tragedy to legendary, award-winning playwright Tee O'Neill's stage show about this remarkable man, will uplift and inspire with plenty of laughs along the way.
Get your team mates together and prepare for a great night out!!
'This is a winner: good writing, committed performances and astute direction do justice to the man and the game.' The Age

Also showing at The Memo in Healesville on Sat 2 Aug, call 1300 368 333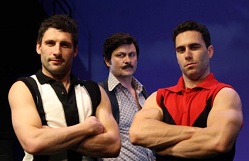 Date
Saturday 2 August
Time
7pm
Venue
Burrinja Theatre
Tickets
Adult $34
Concession $30
Jarmbi $28
Youth Under 16 $16


Melbourne Ballet: Infinite Space
Infinite Space is a breathtaking example of classical dance being re-interpreted to be relevant and inspiring for both new and loyal ballet audiences. It takes audiences on a choreographic journey leading them through four original works that have been acclaimed as both thrilling and compelling.
Infinite Space is comprised of:
In One Day: Choreographed by Simon Hoy and Robert Kelly, to the music of Vivaldi's 'Four Seasons'. This is a 35 minute work that is remembered for its sheer physicality and athleticism.
Dark Before Daylight: This Pointe Shoe and TuTu work is an impression of the classic story of Swan Lake. Choreographed by Simon Hoy, to the music of Elgar.
Phrased Without Word: Choreographed by Simon Hoy, to Arvo Pärt's 'Spiegel in Spiegel'. Phrased Without Word, is a breathtaking physical expression of this inspiring score.
Infinite Space: Choreographed be Simon Hoy, to the music of Mozart's 27th piano concerto, Infinite Space has become a signature piece for the Melbourne Ballet Company. This uplifting work is a celebration of hope and beauty.
The stunning performance will also be preceded by a day of workshops with Melbourne Ballet performers for budding dancers.  Full details here

'a joyful experience ' The Age
'I came out of this performance feeling uplifted 'Dance Australia
'Essential and compelling viewing'  The Herald Sun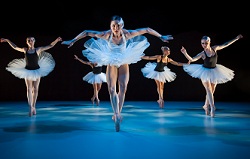 Date
Saturday 23 August
Time
8pm
Venue
Burrinja Theatre
Tickets
Adult $26
Concession $22
Jarmbi $20
Group 6+ $20



Just the Ticket
'So here I am – with the same dream and the same rucksack... but with 40 years of extra baggage!'
Meet Susan – she's scatty, chatty and in a league of her own.
Life may have left her friends looking forward to their next facelift, the arrival of grandchildren, or a shred of gossip about the neighbours, but Susan dreams of escape.
To hell with middle age! She's off to relive the fun of her younger years.
Eccentric, clumsy and unwaveringly optimistic, for Susan the only way forward is back. She wants to feel alive again, to be on the edge – and preferably, seated at the bar. She packs her bag and heads to Sydney to retrace the steps of a holiday she took with friends years ago. Determined to have as much fun as in her 20s, Susan's adventures lead her back to old ground… but is it like old times?
 'I'm living it. Whatever it is. Not just existing – living. There's a big difference. Don't sip it. Drink it.'
Just the Ticket is written by West End and Broadway playwright Peter Quilter (End of the Rainbow, Duets), who's work has been translated into 27 languages and performed in over 40 countries.
Also showing at The Memo in Healesville on Fri 22 Aug, call 1300 368 333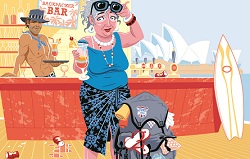 Date
Saturday 20 September
Time
11am - 12:30pm
Venue
Burrinja Black Box
Admission
Entry by Donation

 
The Bridge of Peace
The Bridge of Peace is a very real and empowering way to create personal bridges of reconciliation and healing. It is an opportunity to connect in heart with someone from a different cultural background and build lasting friendships. The Bridge of Peace is a signature project of WFWP (Women's Federation for World Peace). WFWP is an international women's organisation founded in 1992, having general consultative status with the Economic and Social Council of the United Nations and is active in 122 nations worldwide. For information on our activties in Australia visit  www.wfwpaustralia.org To connect with international activities visit www.wfwp.org
"The best and most beautiful things in the world cannot be seen, nor touched .. but are felt in the heart." – Helen Keller
"If we have no peace it is because we have forgotten that we belong to each other." – Mother Theresa
Entertainment, friendship, light lunch served (vegetarian and gluten free catered for), free parking and yes our men are welcome.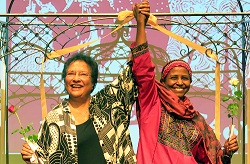 Aussie Kids Rock!
Aussie Kids Rock are a stunning and whacky rock band that entertain kids (and Mums and Dads too!).  Funky guitarist Rusty, cool bass man C.J, and the ever-comical, and sensational drummer Deano, take the audience on a time machine journey through music covering many different styles including punk rock, hip hop, jazz and disco.
This spectacular show aimed at kids throughout the whole primary school age bracket has proven repeatedly to be a great experience for the whole family.
Don't miss this loveable and loud show loaded with laughs!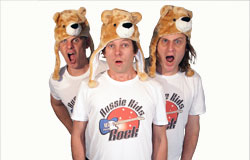 Date
Wednesday 8 October
Thursday 9 October
Time
Wed - 8pm
Thurs - 11am
Venue
Burrinja Theatre
Tickets
Adult $26
Concession $22
Jarmbi $20
Group 6+ $20
Matinee $17



The 39 Steps
Adapted by Patrick Barlow
From an original concept by Simon Corble and Nobby Dimon
The 39 Steps is a fast-paced, side-splitting comedy featuring over a hundred characters played by four actors. Based on the 1935 Hitchcock spy thriller movie and novel by John Buchan, the stage production is currently the longest running comedy in the West End and winner of major theatrical prizes from Tony Awards® to the Olivier and Helpmann Awards.
Handsome hero Richard Hannay meets a mysterious woman, who reveals a plot to smuggle military secrets out of the country. That night, she is found murdered in his apartment. With the police and international spies hot on his heels, Hannay races to solve the mystery of the man with the missing finger. His heart-racing adventures involve death-defying escapes from planes, trains and automobiles with the beautiful blonde bombshell Pamela by his side.
A rip-roaring night out for all the family, don't miss this theatrical tour-de-force already seen by over 3 million people in more than 60 countries.

Also showing at Mooroolbark Community Centre on Tue 7 Oct, call 1300 368 333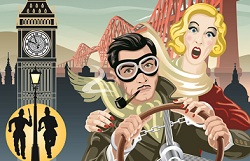 The Neil Diamond Story
The Neil Diamond Story  is not only a stunning presentation of Diamond's hits, but also tells the tale of this once struggling Broadway songwriter, who became one of the worlds most loved performers.  Hear Neil Diamond's legendary songbook performed in chronological order; songs from the mid-sixties bang records days such as: Solitary Man, Cherry Cherry and Girl You'll be a woman soon, right through to the multi-platinum selling Jazz Singer album, which includes: Love on the Rocks and Hello Again.
Dominic, who is a former member of the eighties million sellers Cutting Crew 'I Just Died in your Arms' was inspired to be a musician after hearing Neil Diamond's music as a child, since he has performed all over the world and released several solo albums. Join us on this journey through time as we celebrate the life and times of one of the most iconic figures in music, Mr Neil Diamond!
Performed for the first time with the full band on the big stage in the wonderful Burrinja Theatre!!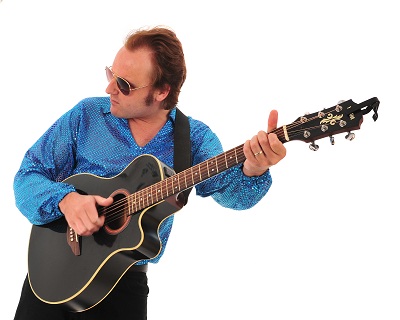 Date
Sunday 19 October
Time
3.00pm
Venue
Black Box Studio
Admission
Adult $22
Concession $15
Jarmbi $15


Holy Dying
Written and directed by Stephanie Osztreiecher with original music by Evan Lawson and Robbie James, this physical theatre piece explores the idea and absurd nature of death and its influence over life thus creating a performance about death which is really about how we choose to live.
The concept of the project has been inspired and partially adapted from the book 'The Rules and Exercises of Holy Dying' written by Jeremy Taylor in 1651. Taylor, referred to as the Shakespeare for the divine, wrote the book as a religious text, showing the reader the way to a divine death. Holy Dying will be exploring the absurd presence death has in all beings no matter what one might believe in.
Holy Dying is a co-commission between Burrinja and La Mama Theatre, this work was developed with the assistance of Testing Grounds.

Visit www.forestcollective.com.au for more information on the collective.
Not suitable for children under 15.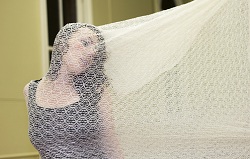 ---