---
Dates
24 August - 1 December
Venue
Burrinja Gallery
Secret Ingiets
Myths of sorcery and 'black magic' surround mysterious stone carvings of the Ingiet, a secret men's cult of the Tolai society on the Gazelle Peninsula in New Britain, PNG. Despite being outlawed by the German colonial administration before WWI the cult was believed to exist in secrecy for decades after. Occasional finds of these Ingiet sculptures still create fear among local residents. The power of the Ingiets and the fascination with them seems unbroken.
The McLeod Gift Collection, which Burrinja manages on behalf of its owner, the Yarra Ranges Council, is the third largest public collection of Ingiets in the world. This survey exhibition presents the collection for the first time to the public in its entirety. As such this exhibition is also world premiere. Never before have these intriguing and extremely rare secret ingiets been shown in an exhibition of this scale.
On display are also other significant ceremonial items of Tolai culture. These are on loan from the private collections of Neil McLeod, Melbourne and Harold Gallasch, Adelaide, which rank as the most comprehensive in the country.
Exhibition Opening
Burrinja Gallery: Saturday, 7 September, 4.30 pm
In the presence of Emmanuel Mulai, Ratongaor Village, East New Britain
Pacific Art and Culture Symposium
Burrinja Theatre: Saturday 7 September , 11 am – 4 pm
Pacific Art Collectors Market
Black Box Theatre Sunday 8 September , 11 am – 4 pm
For more information please visit www.burrinja.org.au/secretingiets.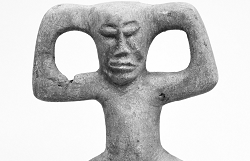 Date
21 June - 21 July 2013
Venue
Jarmbi Gallery
Anne King: All That Jazz
Charcoal, ink, water colour and graphite portraits of musicians.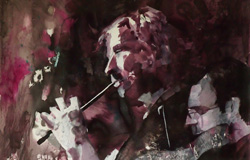 Date
21 June - 21 July 2013
Venue
Jarmbi Gallery
Elisabeth Williams: Narratives
With the emphasis on Design Elements and Principles rather than 'naturalism', this exhibition explores a variety of stories. They are based on my observations and involvement with the people and environs of day to day life.
Elisabeth Williams is the 2012 winner of the annual 'She' exhibition award at Walker St Gallery in Dandenong.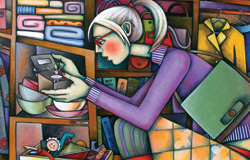 Date
21 June - 21 July 2013
Venue
Jarmbi Gallery
Juet Sculpture: Treasure Hunting
Michael Hyett and Martin Judd create figurative and abstract sculptures of found, recycled and discarded objects unravelling the stories and histories of people who provide the materials.
"Using found objects from the local area we will tell the stories of local people through sculpture. We will ask friends, family, and acquaintances from the local area to invite us into their sheds and junk piles to unravel the stories and history of those people through their donation of discarded rusty old metal objects. It is these stories that are told by the found objects that we call our treasure!"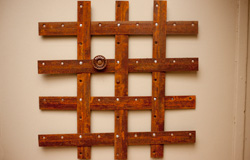 ---